About Lucas Brewer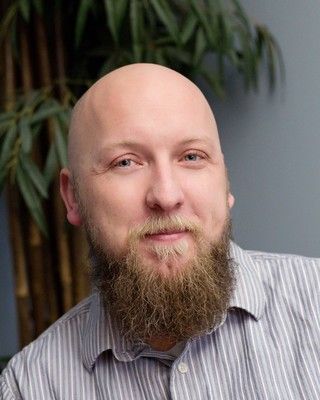 Lucas Brewer, MS, LPCC-S , BSP, SSP
I am an Ohio Licensed Professional Clinical Counselor and have been in practice for 10 years. I am also a Brainspotting™ Practitioner Consultant and a Certified Advanced Brainspotting™ Practitioner.
My practice is rooted in Brainspotting and guided by parts work / polyvagal theory; with the overall goal of releasing old narratives in order to create room for new experiences. I work with Veterans, First-Line Responders, Counselors as well as Clients with PTSD, C-PTSD, DID and Attachment wounds. I also provide communication enhancement skills for Couples, Blended Family Issues and Co-Parenting Concerns.
My goal is to help clients reorganize trauma in the body, to make room for hope, possibility and expansion. If you have struggled with motivation or feel as though life is heavy / not fulfilling, my system is able to bring in energy and clear the fog that may be clouding your way forward. I also specialize in inner child work to help heal attachment wounds.
I am a husband, a parent, a therapist, a veteran, a teacher, a helper and a neighbor. I'm passionate about the human experience and I help shed light into the dark. I listen to the stories of life and often bear witness to others as they overcome hardships and become more than they thought possible. I listen because it's important.
For more information about my practice, please visit:
Lucas's Psychology Today Profile
For more information about Brainspotting™, please visit here.